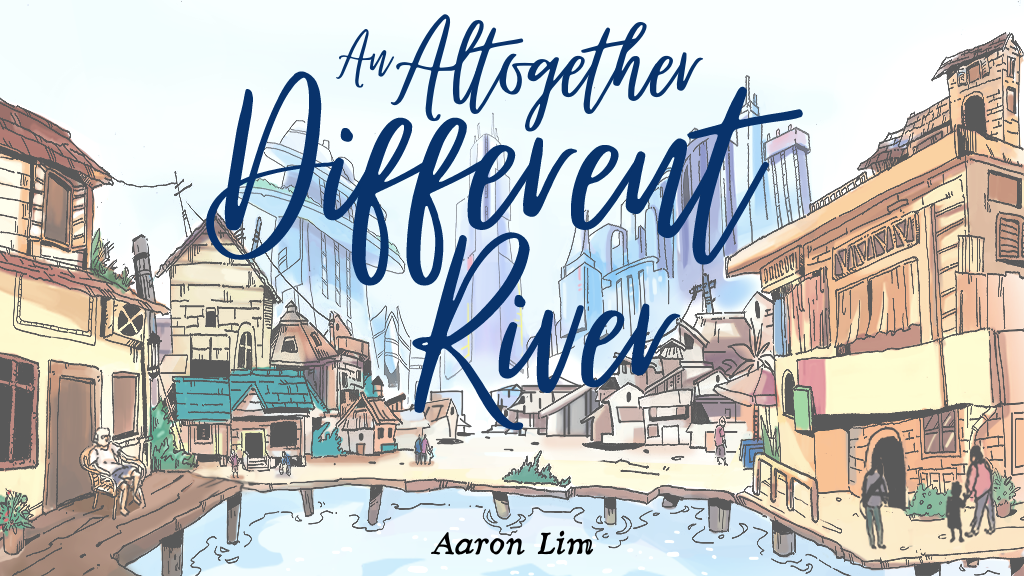 An Altogether Different River
An Altogether Different River v1.00 Release Notes
---
I'm excited to finally release this game and talk about it!
Honestly, there haven't been a lot of major changes since the big v0.03 overhaul back in January (you can read more about that here).
Here's a list of the changes since then:
Added a section on Boundaries and Expectations, going over basic safety concepts and tools, and group tone-setting.
Added clarifications on how to create the Town, Characters and relationships together, including examples of play.
Combined the Question lists, and encourage players to make up their own Questions rather than stick to just the prompts.
Refined the Question wording and added some more details for each character type to establish their relationship to the world beyond the Town.
Changed the turn structure so that players would take alternating Establishment and Exploration rounds. Establishment rounds let you introduce different aspects of the town and build out details that can then be expanded on by players later. Exploration rounds let you then expand on and explore the details of the town through introducing changes or delving into character vignettes.
Refined the Town card prompts.
Clarified the procedure for setting up scenes using delineated steps.
Added a section on Play Advice, providing some tips for teaching, facilitating and playing the game.
Added a section on Variants and Tweaks, providing some ideas for changing play to suit different groups and needs.
Added 4 Game Seeds that provide customized lists of elements for creating the Town, some additional Town prompts, possible Questions, and suggested character names for different settings.
Added a summary sheet for the game's structure and Character Sheet.
Most of the changes above are for clarity and providing some more guidance to players.
I've also included a link to a Miro board that I used during playtesting (albeit a little bit more organized than what we actually used!).
So there you have it! The game is released and pretty much complete. Please still feel free to send any feedback my way and if you notice any typos, issues or have any concerns or questions.
Finally, I want to reiterate my gratitude to Caroline Hobbs and Ben Robbins as design inspirations, Venessa Tang for the illustrations, to my wonderful playtesters (Gordie, Max, Lucas, Sam, Azer, Flavio, Thomas, Jason, Logan, Valis, Cons, Dilly, Janice, Tim, Vernanda, Andrew, Kris, Akemi, Maria, Puckett, Brian, Sam, and Zenobia), to all the Kickstarter backers, and to my wife, Jeannie, for always supporting me.


Get An Altogether Different River